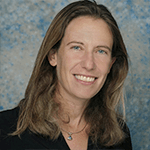 Ilana Golan: Ground-Breaking F-16 Flight Instructor, Commander and Multiple-Business Entrepreneur
Founder and CEO, Stiya
Twitter: @ilanagolan
LinkedIn: https://www.linkedin.com/in/ilanagolan
Website: http://www.ilanagolan.com/
---
Bio: Founder and CEO, Stiya. Previously founded Qualisystems  (Quali) North America and had multiple engineering / software development roles with firms including Intel. She started her career as an F-16 flight instructor with the Israeli Air Force.
Innovating in field of work:
Stiya is a Storytelling platform for businesses using automation and AI allowing them to share more relevant and personalized content with their clients in a click.

Built the US team and business of Quali, an enterprise automation and cloud orchestration startup, which developed to an industry standard

Broke gender barriers in Israeli military
Impact:
Speaker in many universities and women specific forms about startups, entrepreneurship and being a woman in tech.

Excellent Commander Award, Israel Defense Forces—rare award for selected commanders for remarkable accomplishments or life saving events

Led Quali from startup to 50% YOY and $15m in yearly revenue

Part of startup exit $300M at Verisity

Helps travelers travel solo around world, mainly southeast Asia, Africa, South America

Organizes and Participates in athletic challenges to raise awareness and funding for ALS including an Iron distance triathlon event.
Role Model:
First woman commander of training and educational unit for all F-16 pilots in Israeli military

Continuously working with younger generation, focused on women in tech, launching a startup. Presents in schools and universities about women in the industry.

Example to women that they can build multi-million dollar companies, excel in the military, and push the limits in sports

Active fund- and awareness-raiser for ALS through mountaineering challenges, Ironman competition
"Always pushing the limits and finding new goals in all aspects of life: army, sports, tech (engineering), raising money for ALS and entrepreneurship."