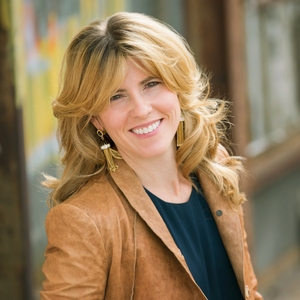 Amanda Upson:  Employment Lawyer to Feature Film Producer
Attorney, Founder of Tuck and Roll Productions
LinkedIn:
https://www.linkedin.com/in/amanda-u-2b418
---
Bio:
Upson is a successful attorney turned film producer and the Founder of Tuck and Roll Productions. Her first film, Magnum Opus (http://www.magnumopusmovie.com/trailer/), a spy thriller with timely themes, is slated for a November 7, 2017 release, on Amazon, Google Play, iTunes, Vimeo, Vudu, Microsoft XBOX, YouTube, Cox Communications, Dish, Suddenlink, and Verizon Fios.
Disruption:
Transitioned from big law firm labor and employment attorney to film producer in 2013, while dealing with ongoing hearing loss.
Mentorship:
Co-founder Denver chapter of Mother Attorney Mentoring Association (MAMA), a mentoring and networking group of more than 300 attorneys. Provides pro bono legal services
What's Next:
Growing Tuck and Roll Productions to contribute to Denver, Colorado's development as a media production hub, writing, vetting scripts and working on additional film projects, especially as a vehicle to amplify diverse voices and address contemporary issues. Also continuing to grow Denver MAMA to mentor more women attorneys to make an impact in the legal community. Learning American Sign Language and participating in competitive weight-lifting.
As an attorney who believes in our Constitution, the Rule of Law, and civil dialogue, I desperately want to help make films that get people discussing nuanced issues that impact our democracy.
Education:
BA, University of Virginia, 1995; JD (cum laude), Case Western Reserve University, 2003
Residence:
Denver, Colorado
Boards:
Denver MAMA