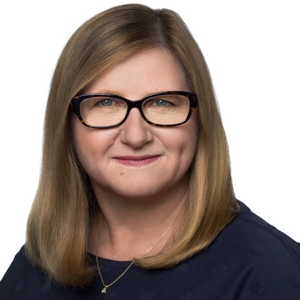 Amy Guarino: Go-To Revenue Builder In The Tech Industry
COO of Kyndi, Inc
LinkedIn:
https://www.linkedin.com/in/amyguarino
---
Bio:
Amy Guarino's career demonstrates why she's your go-to person to help take your company to its next big step. Her current position as the COO of Kyndi, Inc, a venture backed early stage artificial intelligence company, was preceded by an eight-year stint at Marketo, Inc. As Marketo's VP of Business Development, Guarino took the company's less than $1M in revenue and grew it into over $250M in revenue.
Disruption:
Guarino's leadership skills and business development skills have helped her disrupt industries in unprecedented ways. Marketo's significant growth, as well as their successful launch in Japan, has been credited to Guarino's role in the business. As she takes the next step in her career, her hope is to bring that same level of disruption to the AI startup she's working for as it delves into new arenas.
Mentorship:
Amy has consistently made it a point to help pull others up as she worked her way through her career. Her involvement with her alma mater – the University of Notre Dame – is a prime example. In 2001, she founded the Notre Dame Tech Forum, a business networking organization which she still co-leads today. She is also a member of the Notre Dame California Advisory Board.
What's Next:
Guarino's next bold step involves making AI, and specifically Kyndi, Inc., a major player in everyone's everyday life.
AI will transform all aspects of business. I am thrilled to be a leader of this insightful organization and hope to grow the organization into a global powerhouse.
Education:
University of Notre Dame
Residence:
San Francisco, California
Boards:
University of Notre Dame California Advisory Board