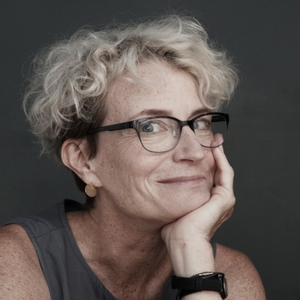 Ashton Applewhite: Writer and Activist 
Author and activist
Twitter:
@thischairrocks
LinkedIn:
https://www.linkedin.com/groups/8508706
Website:
This Chair Rocks
---
Bio:
Applewhite is an acclaimed author and activist, most recently on the subject of ageism. Her books include This Chair Rocks: A Manifesto Against Ageism, Cutting Loose: Why Women Who End Their Marriages Do So Well, which Ms. magazine described as "rocket fuel for launching new lives," and Truly Tasteless Jokes, which inspired a clue on Jeopardy! She blogs at This Chair Rocks, is the voice of Yo, Is This Ageist? and speaks widely at venues that have included the TED mainstage and the United Nations. Everyone from the New York Times to NPR and the American Society of Aging considers her an expert on ageism.  
Disruption:
As a vocal feminist and activist, Applewhite consistently critiques the double standard that holds that aging enhances men and devalues women. She asks us to look not just at the losses associated with aging, but at the many ways in which it enriches, liberates, and empowers us. What woman truly believes that she is a lesser version—less interesting, less fun in bed, less valuable—than the person she used to be? 
What's Next:
Applewhite is working to dismantle the toxic combination of ageism and sexism, both in ourselves and in the larger world. Her long-term goal is to build a grassroots movement made up of people of all ages who are collaborating to make age discrimination as unacceptable as any other form of prejudice. 
When women compete to "stay young," we reinforce ageism, sexism, and patriarchy. Instead of digging the hole deeper, let's throw away the damn shovel and find new ways to come together at all ages.
Education:
BA, Kirkland College
Residence:
Brooklyn, New York