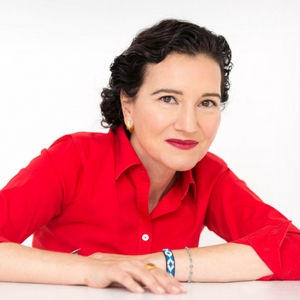 Ayse Birsel: Trailblazer in Design Industry
Co-Founder, Birsel + Seck
Twitter:
@AyseBirselSeck
LinkedIn:
https://www.linkedin.com/in/aysebirsel/
Website:
Birsel + Seck
---
Bio:
Ayse Birsel co-founded Birsel + Seck in 2004 and since then has led the firm through its multiple successes. The design studio has worked closely with large corporations
such as Colgate Palmolive, Herman Miller, GE, Target, Toyota, among others —each time breaking the molds of what product should be and innovating in new and bold ways. Ayse is also the author and creator of Design the Life You Love: a workshop, book, podcast and, most recently, an online course helping people to design the life they love using Ayse's design process and tools.
Disruption:
With every design, Birsel has perfected the creative process she calls Deconstruction:Reconstruction (De:Re) — which helps companies and decision-makers break existing preconceptions to imagine a better and different future.
Mentorship:
Birsel teaches a design studio (Deconstruction:Reconstruction) to graduate students at Products of Design at the School of Visual Arts (SVA). She mentors design students as interns at Birsel + Seck.
What's Next:
Birsel's next steps encompass a holistic approach to her life. She hopes to reach new realms on a spiritual, personal level, while taking her De:Re tools and presenting them in a way that will help inspire others to design the life they want from work to being empty nesters.
Life, just like a design problem, is full of constraints — time, money, age, location, and circumstances. You can't have everything, so you have to be creative to make what you want and what you need co-exist. This requires thinking differently, like a designer. This approach drives my work. What's wonderful about life is that it is a shared project that we all undertake.
Education:
Middle East Technical University, Pratt Institute
Residence:
New York, NY
Board:
IDSA (Society of Industrial Designers)