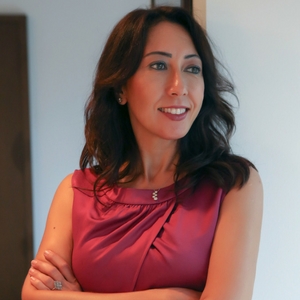 Elif Celik: Integrative Health Care Pioneer in Turkey 
Executive Vice President of Healthcare, Eczacibasi Holding
LinkedIn:
https://www.linkedin.com/in/elif-celik-6b2aa810/
---
Bio:
Celik is the Executive Vice President, Healthcare, at Eczacibasi Holding in Istanbul, Turkey. Previously she had responsible roles heading joint ventures between Eczacibasi and various pharmaceutical firms including Zentiva, Sanofi Aventis, Baxalta and Baxter. She represents the Eczacibasi Group to industry associations including the Association of Pharmaceutical Manufacturers in Turkey (IEIS), Turkish Industry and Business Association (TUSIAD) and the Foreign Economic Relations Board (DEİK).
Disruption:
Eczacibasi's Healthcare Division leads Turkey's health sector as a pioneer in integrative care, which means putting human life in the center of a value chain and surrounding it with all necessary elements of healthcare, including preventive care, early diagnosis, treatment, disease management, homecare and wellness. Celik is a connector and inventor of new processes for her division and others within the Industry. She is also a prominent supporter for elevating women's roles and profiles in business and strategic decision-making processes.
Mentorship:
Celik is a supporter of the Young Guru Academy (YGA), dedicated to growing young leaders, and a strong advocate for women and other underrepresented groups in business and co-chairs the Eczacibasi Diversity Inclusion Program, while also participating in the Association of Women on Board, Turkish WIN (Women International Network), 30% Club and the Independent Women Directors Program (Sabanci University).
What's Next:
Eczacibasi means Chief Pharmacist in Turkish, and Celik has five companies in her group encompassing preventive care, early diagnosis, treatment, disease management, home care and wellness. Her objective is to double the size of the healthcare group by 2021, broadening and improving customer care through innovative business models, multinational partnerships, geographical expansion, new portfolio creation and digital transformation. For example, they recently signed a partnership agreement with an innovative Spanish firm specializing in developing new molecules from marine organisms for cancer treatment.
I've grown and shaped myself with Eczacıbaşı Group, working for various companies, partnerships, projects under the same roof and leveraging the Eczacıbaşı talent development platforms to maximum. I've always had the chance to, fail, develop, stand up, learn and experience new things. I truly believe in 'Enjoying the Journey' in life: business or private.
Education:
Pharmacy, Istanbul University; Strategic Management and Leadership Certifications from Harvard Business School and Sabanci University; Multiple Certifications from different Pharmaceutical, Management, Business Associations.
Residence:
Istanbul, Turkey
Boards:
Pharmaceutical Manufacturers in Turkey (IEIS), Association of Women on Board, Multiple Eczacıbaşı Group Companies