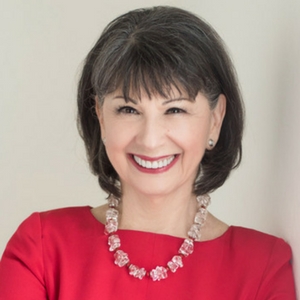 Gloria Feldt: Advocate and Educator for Women's Leadership
Co-Founder, Take The Lead
Twitter:
@GloriaFeldt
LinkedIn:
https://www.linkedin.com/in/gloriafeldt/
---
Bio:
Feldt is the cofounder of Take The Lead, dedicated to achieving gender parity in leadership and pay by 2025 and the bestselling author of No Excuses: 9 Ways Women Can Change How We Think About Power. She is a former president and CEO of Planned Parenthood Federation of America. She teaches "Women, Power, and Leadership" at Arizona State University.
Disruption:
Feldt is dedicated to achieving gender parity in leadership and pay by 2025 by disrupting women's own perceptions of power and limitations, and by instilling the confidence that comes with higher intentions and actionable tools.
Mentorship:
Take the Lead is essentially a mentoring organization, providing skills training, mentoring and coaching, role models, and thought leadership to help women achieve their full potential and make maximum contributions as organizational leaders.
What's Next:
Feldt is accelerating efforts to achieve the stake-in-the-ground milestone—achieving gender parity by 2025. She's trained 30 Leadership Ambassadors to provide breakthrough training and coaching, which can also be accessed online. Personal mentoring, education and collaboration are coupled with writing, speaking, workshops, conferences, etc. to prepare and propel women to lead.
In my lifetime women had become half the workforce but had been stuck at under 20% of the top leadership positions for almost two decades….At the snail's pace we were going women might get to leadership parity in 70 years. Having been an activist for women for several decades already, I realized that actuarially it wasn't likely I could live for 70 more years. I had to speed progress.
Education:
B.A. Sociology and Speech Communications, University of Texas Permian Basin
Residence:
New York City and Scottsdale, AZ
Boards:
Women Connect 4 Good; Honorary or Advisory Boards: Women's Media Center, Emerge America, ERA Coalition; advisor to BuyUp Index/GendeFair