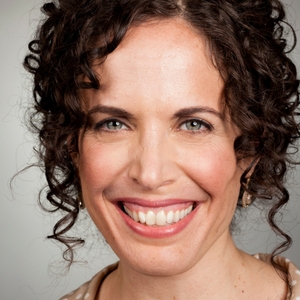 June Cohen: Making Emotions Contagious
Co-Founder of Wait, What?
Twitter:
@junecohen
LinkedIn:
https://www.linkedin.com/in/cohenjune/
---
Bio:
June Cohen is cofounder of Wait, What? a content incubator that creates original, genre-defining media properties that can adapt rapidly to different formats to achieve great scale, before spinning out as independent entities. The hit podcast Masters of Scale (hosted by LinkedIn Co-Founder and Greylock Partner, Reid Hoffman) is their first wholly owned media property. Previously, June was Executive Producer of TED Media where she joined as employee #5, launched TED Talks on the Internet and led the organization's media operations to become one of the world's most recognized content brands.
Disruption:
Creating media that elicit the "contagious" emotions of awe, wonder, curiosity and mastery — which light people up and make them want to share the experience. Wait, What? develops content in specific ways that invite others to add to it and build around it, creating network effects. They're putting their theories to the test with Masters of Scale and several new properties in development for early 2018.
Role Model:
June believes passionately in the power of gender balance to create the most resonant media and innovative teams. She refers to diversity as a competitive advantage. Wait, What? is gender-balanced, and Masters of Scale is the first American media property to commit publicly to gender balance among guests. In closing their seed round, June and her co-founder first focused on women investors. The result: 5 women, 5 men, and two institutions all known for commitment to diversity.
What's Next:
Wait, What is now extending Masters of Scale into new formats, shaping the property for different engagement contexts – short-form social video, group-listening community events, and a curriculum format for business schools and accelerators – and developing its next 3 properties, one of which aims to revolutionize the way wisdom is shared in families between generations.
This new venture brings together everything I learned at TED and Wired, where I had the privilege to work with extraordinary colleagues and communities. What excites me most about Wait, What? is building a culture that leads with empathy and embraces risk-taking. We look at media in a fundamentally different way, and we're trying things that have never been tested. That creates a sense of exhilaration and discomfort at the same time.
Education:
B.A. Political Science, Stanford University
Residence:
New York City
Boards:
MIT Media Lab