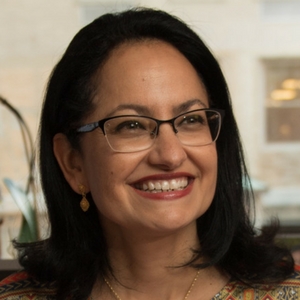 Nawal Nour: Disrupting Women's Health for Good 
Director, African Women's Health Center – Brigham and Women's Hospital
LinkedIn:
https://www.linkedin.com/in/nawal-nour-9217b25/
---
Bio:
Dr. Nour is the Director, African Women's Health Center; Director, Office of Multicultural Careers, Director, Global Obstetrics and Gynecologic Health, and Director, Ambulatory Obstetrics Practice, all at Brigham and Women's Hospital in Boston, Massachusetts. She is also an associate professor at Harvard Medical School.
Disruption:
Dr. Nour created the African Women's Health Center at Brigham and Women's Hospital to provide health and outreach programs to the African community in Boston. She is a practitioner and authoritative voice at the cutting edge of global women's health, immigrant and refugee health services, and a diversity and public health advocate and a high-profile, outspoken researcher on health and policy issues surrounding female genital mutilation, honored for establishing the first U.S. health facility focused on meeting both the physical and emotional needs of women who have undergone FGM/C.
Mentorship:
Developed and created unique slide-lecture kit to educate obstetricians and gynecologists on medical management of circumcised women in the U.S. and Canada and is an educating authority on many facets of women's health. She recently edited a book on Obstetrics and Gynecology in Low-Resource settings, published by Harvard University Press.
What's Next:
Combatting FGM/C in the U.S. as well as worldwide, and addressing pressing maternal health issues: maternal mortality, obstetric fistulas, infectious diseases, etc. particularly in low resource settings. Dr. Nour has the ultimate objective of eradicating FGM/C and decreasing maternal mortality.
Our job as women and health providers is to protect every girl and woman from preventable diseases. By increasing the awareness of these issues and researching the best practices to stop them in resource-poor settings (and the US), we can hopefully eradicate FGM/C and decrease maternal mortality.
Education:
B.A., Development Studies/International Relations, Brown University; Master of Public Health, Harvard T.H. Chan School of Public Health, MD, Harvard Medical School
Residence:
Boston, Massachusetts
Boards:
Trustee and Secretary, World Peace Foundation; formerly Trustee, American University of Beirut; Brigham and Women's / Faulkner Hospital