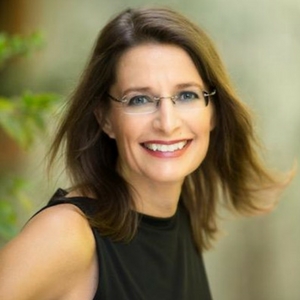 Ruby Zefo: Beyond Security – Ethics and Experience
Vice President, Law & Policy Group; Chief Privacy & Security Counsel at Intel Corporation
Twitter:
@RubyZefo
LinkedIn:
https://www.linkedin.com/in/rubyzefo
---
Bio:
Ruby Zefo is Vice President in the Law & Policy Group, and Chief Privacy & Security Counsel at Intel Corporation. Zefo manages Intel's global privacy and security legal group, whose charter is to maximize Intel's impact through personal empowerment, practical solutions, and optimal results on complex global privacy and security risks and opportunities. In addition, Zefo manages the teams that provide legal support for the Artificial Intelligence Products Group and Intel's IT department.
Disruption:
Making technology safer and more respectful of individuals' privacy rights. Her legal teams work with the non-legal privacy and security professionals and clients to track progress on privacy and security legal compliance, as well as with engineers, product managers, marketing and others to design privacy and security features into products in a way that is attractive to customers.
Role Model:
Ruby runs the Intel Law & Policy Group's first women's development program and has mentees both inside and outside of the company. Outside of Intel, Ruby does public speaking on women's issues, legal best practices, and industry.
What's Next:
Solving the messy legal business of new technologies that are far ahead of legislation, and often ethics. Zefo only recently assumed responsibility for legal support of Intel's new Artificial Intelligence Products Group. This brings challenging questions regarding IP and data use, ownership, ethics, and even human rights. As her role in the leadership development network evolves she plans on actively sponsoring women and doing more public speaking.
Privacy and security are still my passion because they make the world a safer, happier place as we struggle to create laws that keep up with technological innovation.
Education:
University of California at Berkeley, Stanford Law School.
Residence:
San Francisco Bay Area
Boards:
Member of Board of Directors, International Association of Privacy Professionals (IAPP)