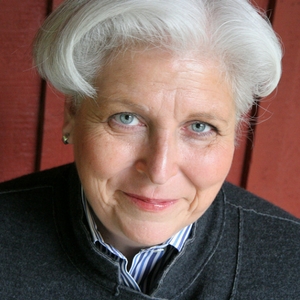 Sherry Huss: Making a Movement
VP of Maker Media and Co-Creator of Maker Faire
Twitter:
@SherryHuss
LinkedIn:
https://www.linkedin.com/in/sherry-huss-054b4/
---
Bio:
Sherry Huss is the VP of Maker Media and Co-Creator of Maker Faire, a tech-influenced DIY community and festival that has come to be identified as the Maker Movement. Sherry oversees community, partnerships, and events. She is focused on growing the MAKE brand throughout the Maker ecosystem which includes 221 Maker Faires around the world and 1.75M people attending an event in their community.
Disruption:
Building bridges and fostering collaboration across disciplines to inspire innovation. This began in 2006 with the creation of an event in San Francisco that brought together all disciplines, not just engineers (and men). This was able to grow globally with the development of a Maker Faire licensing program and Maker Faire Playbook to engage communities in the organization.
Role Model:
Continued focus around kids and making, girls and making and diversity and making (especially from underserved communities). Sherry helps kids learn how to move forward with ideas and realize dreams by getting hands on critical thinking and design thinking skills. The organization is introducing technology, tools and projects for teachers and mentor and advocates. Maker Mentors and Master Makers are being connected to kids so that they can get their hands and minds on the tools needed to create and innovate. On a personal level, Sherry leads with strength and support and encourages her team (which is mostly female) to do whatever it takes to push forward in their work.
What's Next:
The Maker Movement 2.0. Developing a new mission based approach to providing opportunities. These "Missions for Makers" will empower individual Makers to make a difference, by bringing together solution-minded Makers, humanitarian-focused organizations and companies to work together to test, scale and implement new solutions.
There is so much that can be done thru creative collaboration versus competition, and coming together and that is what excites me. We can make change and live in a better world that we help to create and shape.
Education:
Fisher College of Business, The Ohio State University
Residence:
Occidental, CA
Boards:
Aerial Sports League, Game of Drones and Occidental Bohemian Farmers Market