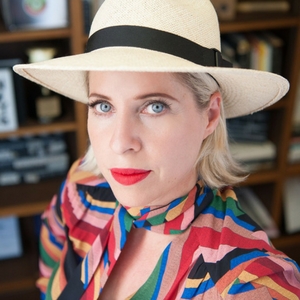 Tiffany Shlain: Using Film to Activate Global Conversations
CEO, Let it Ripple Film Studio; Founder, The Webby Awards
Twitter:
@tiffanyshlain
LinkedIn:
https://www.linkedin.com/in/tiffanyshlain/
---
Bio:
Tiffany Shlain is an Emmy-nominated filmmaker, public speaker, writer, CEO of Let it Ripple Film Studio and founder of The Webby Awards. She has combined her background in technology and the web with her work as a filmmaker to become what Newsweek called "one of the women shaping the 21st Century," and was recently selected by the Albert Einstein Foundation for their Genius100 book. She is also co-founder of 50/50 Day, Character Day and The International Academy of Digital Arts & Sciences.
Disruption:
Using film, technology, discussion materials, and events to engage people in conversation and action around complicated subjects that are shaping our lives. The first year of Character Day, a day to participate in a global conversation about the importance of developing and improving character had 1500 events, growing to 133,000 Character Day events in year four. Tiffany expects to do the same for 50/50 Day and truly move the needle on the global conversation about gender equality. She also has a new 11 minute film that just came out called 30,000 Days (Link to characterday.org for people to watch it) (the number of days you live if you live average life expectancy of 82 years.) The film looks at the history of living a life with meaning and purpose and asks the viewer, how are you going to spend your days?
Role Model:
In 2017, Shlain launched 50/50 Day with 11,000 events in 50 states and 65 countries centered on her short film, 50/50: The Past, Present & Future of Women and Power  that explores the history of women in powerful  leadership positions from ancient times. She also mentors and has lots of mentors, including her children who are constantly teaching her and challenging her.  
What's Next:
Tiffany has a film series which employs a new kind of collaborative filmmaking that she and her film studio call "Cloud Filmmaking." The series, titled "Let it Ripple: Mobile Films for Global Change," includes short films about the aspects of life that connect people. Each of these films is made by inviting people from all over the world to send in their own videos answering questions. Once the film is complete, it's available for free for any nonprofit or school. She will also begin writing a book about her "Technology Shabbats," a weekly practice she and her family have done for eight years where they turn off all screens from Friday to Saturday night.
I know we can build our "courage muscles." Whatever scares you, do it. Do more of it. Courage and moxie are like muscles. The more courageous things you do, the more you're going to want to do the next courageous thing.
Education:
UC Berkley, Harvard Business School Executive Education, The Aspen institute 
Residence:
Marin, California  
Boards:
Previous: The Commonwealth Club of California, The Institute for the Future, Berkeley Center for New Media, current: Leadership Board of The Center on Media and Child Health at Harvard's Boston Children's Hospital