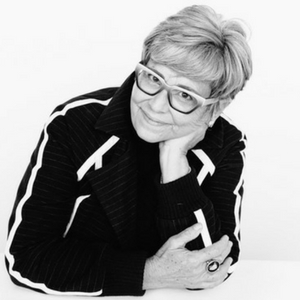 Van Tucker: Fashion Forward Former Banker and Advocate for Creative Businesspeople 
Founder and CEO of the Nashville Fashion Alliance
LinkedIn:
https://www.linkedin.com/in/van-tucker-4b50024/
---
Bio:
Tucker is the Founder and CEO of the Nashville Fashion Alliance (2015) she previously spent 20 years with Bank of America where she initiated and ran the national entertainment industry group before co-founding Avenue Bank. She was formerly the Owner of Fierce Company, a business strategy firm.
Disruption:
The Nashville Fashion Alliance is a trade organization representing the largest per capita concentration of fashion industry companies outside NYC and LA. The mission is to build the regional fashion industry by providing support and resources to elevate the exposure and amplify the impact of early-stage fashion businesses.
Mentorship:
The Nashville Fashion Alliance, ifundwomen.com, The Entrepreneur Center, Periscope Program at the Arts & Business Council.
What's Next:
Helping the NFA and Nashville become a world-class fashion industry location and fruitful ecosystem for entrepreneurs by helping creative people turn their talents into successful businesses.
I've learned in my years not to be too rigid in terms of expectations. 'Expect nothing, hope for everything.' Most of my greatest experiences have come from just plain old curiosity and exploration.
Education:
MBA, 1996, The Owen School of Management at Vanderbilt University; Myers Briggs Certified Master Practitioner
Residence:
Nashville, Tennessee
Boards:
The Women's Fund of the Community Foundation; Nashville Arts and Business Council; Founding member, Tennessee Volunteer Lawyer's for the Arts, Development Chair, Adventure Science Center; Founder and Member, Americana Music Association; The Nashville Symphony, and others