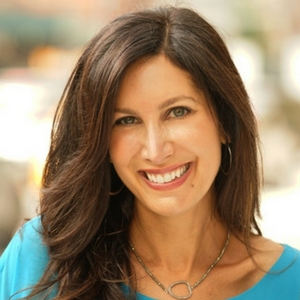 Wendy Sachs: Mastering the Career Pivot/Pirouette
Author and Thought Leader
Twitter:
@wsachs
LinkedIn:
https://www.linkedin.com/in/wendy-sachs-91741/
---
Bio:
Sachs is the author of Fearless and Free: How Smart Women Pivot and Relaunch Their Careers, the primer on managing personal disruption for women, and How She Really Does It: Secrets of Successful Stay-at-Work Moms.
Disruption:
Sachs is a serial disruptor and full time hustler, having started as a Capitol Hill press secretary, moved on to become an Emmy-award winning TV news producer, who worked at Dateline NBC, Fox and CNN and evolved into public relations and content and media strategy. Sachs has also worked as a CNN contributor and the editor-in-chief of Care.com
Mentorship:
Her mission is to help women build confidence, embrace and rebound from failure, take risks, engineer their own serendipity, create strong female networks and amplify each other's voices. She speaks and writes to encourage women to successfully return to the workforce if they've taken time out and to develop resilience to recover from layoffs, firings and other disruptions, intended or not.
What's Next:
Laying the groundwork to found a 'fearless and fierce' storytelling agency to incubate and cultivate the next generation of female entrepreneurs and leaders by elevating profiles and telling stories that will facilitate them in acquiring the necessary funding to make their startups viable. She's also writing and co-producing a documentary film series titled Surge about the unprecedented number of women (14,000 and counting) who have announced their interest in running for elected office in the aftermath of the 2016 presidential election.
It's more apparent than ever that the root of women's ability to take risks, embrace change and dream big, is confidence. If I have one mission over the next decade it is to mentor and work with more young women and girls about how to grow and nurture this elusive trait that's truly the foundation for everything we do and who we ultimately become.
Education:
B.A., Journalism, Northwestern University
Residence:
South Orange, New Jersey