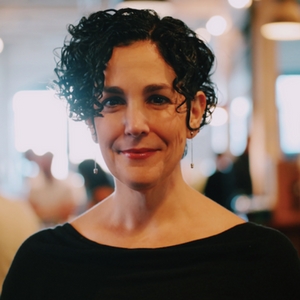 Yael Eisenstat: From CIA to Agent of Change
Founder, Kilele Global
Twitter:
@yaeleisenstat
LinkedIn:
www.linkedin.com/in/yaelde
---
Bio:
Eisenstat is a former C.I.A. officer, diplomat, a national security advisor to former Vice President Joe Biden, and CSR strategist for a Fortune 5 company. She is the Founder, Kilele Global, a global risk advisory consultancy, as well as a speaker, writer, Adjunct Professor and news commentator and is teaching a graduate-level course on National Security Decision Making at New York University's Center for Global Affairs..
Disruption:
She is disrupting global dialogue on challenging issues, in part by exposing her CIA past in major media outlets to challenge the U.S. Administration's denigration of the intelligence community and advocating bipartisan 'whole-of-society' approaches to complex global challenges. Since leaving government she provides intelligence-based advice to purpose-driven organizations.
Mentorship:
Eisenstat works with the rising generation of entrepreneurs trying to solve global challenges through strategic advice and policy development. She speaks at women's leadership events, summits, universities and to young audiences about public service, working in male-dominated spheres and having the courage to stick to one's convictions.
What's Next:
Collaborating with innovators, particularly in technology to advance security and justice in the world and building Kilele Global to aid businesses in smart, purposeful engagement around the globe. Fostering civil discourse across the US, connecting people from diverging political viewpoints as they sit, speak and learn together.
Every place I've worked, everything I've done: at the end of the day, it's always guided by my convictions. They're not always the easiest choices. But if I have the conviction in me… I mean, shit, I will sit in a room and stare down a 4-star general and tell him what I think. That's not a problem for me. It's when I'm being asked to do something that doesn't 100% align with what I believe in, that's when I have to say no. I have the courage to always stick to my convictions.
Education:
B.A., International Relations, University of California, Davis; M.A., International Affairs and African Studies, The Johns Hopkins University – Paul H Nitze School of Advanced International Studies (SAIS)
Residence:
New York City
Boards:
Founding Member, The Survivor Initiative