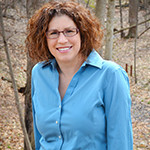 Becky Robinson: Advancing Thought Leaders on the Web
Founder, Weaving Influence
LinkedIn: https://www.linkedin.com/beckyrbnsn
Twitter: @beckyrbnsn
---
Bio:
Founder and CEO of Weaving Influence
Innovating in Field of Work:
• In three years, Becky has gone from being a stay-at-home mother to the founder of Weaving Influence. Weaving Influence provides hands on execution of social strategy, delivered by a team of virtual subcontractors/employees. The company identifies client priorities and focuses on providing ideas, plans, strategic advice, social media consultation, and online implementation. 
• Weaving Influence has a powerful network of influencers who read, review, and socially share titles, without compensation.
• She has gone from 0 employees to nearly 30 contractors and has grown Weaving Influence into a $1M business. Becky and her team partner with authors and thought leaders to grow their online influence and market their books.
Impact:
• Within three years, Weaving Influence has launched 50 business/leadership books, including books of thought leaders including Ken Blanchard, Mark Miller, Chip Bell and business leaders like Popeye's CEO, Cheryl Bachelder.
• Becky has written several e-books, including 31 Days of Twitter Tips: Grow Your Online Influence, 12 Minutes At A Time and Training For LinkedIn Success.
Role Model:
• Becky understands the importance of being able to manage work and family life. Since 2012, she has hired more than 30 virtual subcontractors, mostly women, to work with our clients and projects.
Reinvention / Risk / Momentum:
• Becky began her career working at a non-profit and helping her husband start and lead a church. She left her job in 2001 to stay at home with her daughters. In 2008, as her children grew up, she envisioned no career that could give her the flexibility she wanted as a working mother.
• Then she joined Facebook and learned social media marketing by writing a leadership blog while freelancing. This led to an opportunity to be a social media marketing director for a leadership consultant to promote his book. Then in early 2012, she founded Weaving Influence.
"I intend to continue to grow my company to create meaningful, flexible opportunities for others."