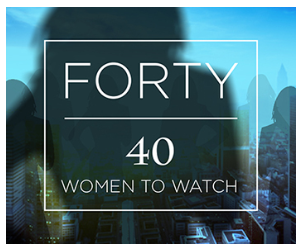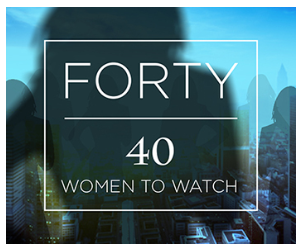 The Forty Women To Watch Over 40 list celebrates women who are upending the perception that 40 is past your prime. They are reinventing, leaning in, and creating momentum that will be felt by those beyond their community and field of work. Forty Women to Watch over 40 was created by Christina Vuleta and Whitney Johnson to bring awareness to the reality that innovation gets even better with age.
Christina, creator of 40:20 Vision, a cross-generational mentoring platform and Whitney, speaker, investor and author of Dare, Dream, Do and Disrupt Yourself, both share the conviction that women in their forties and onwards reach new levels of creativity, clarity and confidence.
This list will give a voice to these women who have more in front of them than they have behind them.
---
THE TEAM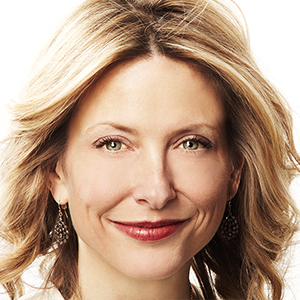 Christina Vuleta is the VP, Women's Digital Network at Forbes Media LLC. She brings a proven track record in brand strategy, trends and consumer insight to building a business first platform for women on the rise. Christina is also founder of 40:20 Vision, a resource to start conversations and facilitate wisdom exchange between generations. As part of this she runs 7×7 Mentoring Salons to give established and early stage entrepreneurs a chance to have an advisory panel for a night. She co-created 40 Women to Watch Over 40, a community for women disrupting and innovating after age 40. Christina began her career Saatchi & Saatchi Advertising and went on to work at Faith Popcorn's Brain Reserve, Kirshenbaum Bond Senacal and Partners and The Futures Company. She has also taught at General Assembly and spoken at SXSW Interactive and Social Media Week. You can find her writing at Women 2.0, Medium, The Huffington Post and The Daily Muse.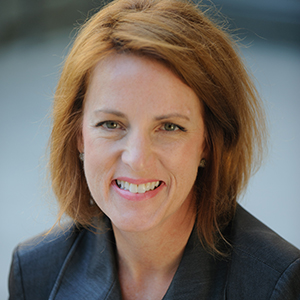 Whitney Johnson was recognized as one of the world's most influential management thinkers in 2015, and was a finalist for the Top Thinkers on Talent at the biennial Thinkers50 ceremony in London. She is best known for her work on driving corporate innovation through personal disruption. She is formerly an Institutional Investor-ranked analyst for eight consecutive years, including at Merrill Lynch, and is the former president and co-founder of a boutique investment firm with Harvard Business School's Clayton Christensen. Johnson is the author of the critically-acclaimed Disrupt Yourself: Putting the Power of Disruptive Innovation to Work, one of Inc. Magazines Top 100 Business Books in 2015. She is a frequent contributor to the Harvard Business Review, a LinkedInfluencer, co-founder of Forty Women over 40 to Watch, and was named one of Fortune's 55 Women to Follow on Twitter in 2014. She and her husband, and their two children, live in Lexington, VA.
---
Vivian Nunez
Vivian Nunez is a NYC-based entrepreneur, consultant, and content creator. She is the founder of Too Damn Young, an online community and resource site for grieving young adults. Through her consulting work, she leads creative entrepreneurs and small businesses in amplifying their digital impact. Vivian is also a Forbes.com contributor and hosts the New & Noteworthy podcast Creating Espacios, both with a focus on Latina entrepreneurship.