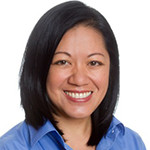 Charlene Li: Chasing Disruptive Technology Trends
Founder, CEO, Altimeter Group
LinkedIn: www.linkedin.com/in/charleneli
Twitter: @charleneli
Website: www.charleneli.com/blog
---
Bio:
Founder and CEO of Altimeter Group, a research and strategy consulting firm that focuses on disruptive technology trends. She is also an author of five books. She is a thought leader on leadership, social technologies, marketing, and strategy.
Innovating in Field of Work:
• When Charlene created Altimeter Group, she gave away valuable research that other companies would charge tens of thousands of dollars for. This step helped build her brand, which now rivals firms such as Gartner and Forrester.
• Her first book "Groundswell" on business use of social media was followed by the New York Times bestseller, "Open Leadership" and most recently published "The Engaged Leader" which shows how leaders can be personally engaged in digital and social channels — the next level of leadership transparency.
Impact:
• Charlene has been named by Fast Company as one of The Most Influential Women in Technology and as one of The 12 Most Creative Minds of 2008. She was also named one of The 50 Most Influential People in Business IT by Baseline magazine among other honors.
• Groundswell has been named by Fortune Magazine as one of the 3 best Web books of 2008 and by BusinessWeek as one of the Best Innovation & Design Books of 2008 among other acknowledgements.
Role Model:
• Charlene speaks at women's leadership conferences and ensures that women are being represented and highlighted in her business books. At her analyst/consulting firm, there are more women than men in senior positions.
Reinvention / Risk / Momentum:
• Charlene founded her firm in 2008 despite the economic downturn. She continues to take risks in her business. For example in the past year, she reorganized her business by moving out of the consulting segment and is in the process of launching a new revenue stream of paid content.
"I made an effort to make sure that women and minority voices were heard [in my latest book]– not because they were women, but because they were fantastic leaders. By highlighting them, I'm bringing more unique voices to the conversation."