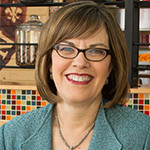 Cheryl Bachelder: Accelerating Growth by Putting Others First
CEO, Popeye's Louisiana Kitchen
LinkedIn: https://www.linkedin.com/in/cherylb
Twitter: @CABachelder
Website: www.cherylbachelder.com
---
Bio:
Cheryl has more than 35 years of experience in brand building, operations and public-company management. She is also the author of Dare to Serve: How to Drive Superior Results by Serving Others.
Innovating in Field of Work:
• Cheryl attributes her success revamping Popeye's and bringing it to its current 1.4 billion market cap to her bringing servant leadership to the company. She and her team created a workplace where people were treated with respect and dignity and felt challenged to perform at the highest level. Silos and self were set aside in favor of collaboration and team play. And the results were measured with rigor and discipline.
• She has taken all her learning from leading the company's turnaround into a book published this March (2015), Dare to Serve, How to Drive Superior Results by Serving Others
Impact:
• By instituting an aggressive growth plan and following a path of servant leadership, she's increased store sales by 25%, overall profits by 40%, increased stock prices to around $60 per share and drastically improved morale of both franchisees and employees.
• The franchisees are reinvesting in the brand, rapidly remodeling restaurants, and building new units around the world.
Role Model:
• Cheryl is disrupting the idea of a successful leader and demonstrating vision, humility, and servitude can help drive great results.
• She leads by example and shares her story of turning failure into success after being fired from KFC and embracing servant based leadership. She actively teaches others how to lead with through speaking, her book and interactive resources such as discussion guides and a 40-day challenge on her website.
• Cheryl has created programs to help all Popeye's' employees discover and live their personal purpose.
Reinvention / Risk / Momentum:
• After being fired from KFC because she wasn't delivering results, Cheryl reflected on the humbling moment. Leading up to this her mantra was "think like a man, act like a lady, work like a dog." After reflecting on her firing she embraced servant leadership. Now, she says her mantra is "leadership is an extreme sport." People who participate in extreme sports develop greater courage and humility.
"Effective leadership helps you grow in courage and humility, too."