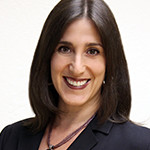 Lisa Joy Rosner: Driving Transformation for a Billion Dollar Public Company
CMO, Neustar Inc.
LinkedIn: https://www.linkedin.com/in/lisajoyrosner
Twitter: @lisajoyrosner
---
Bio:
CMO (Chief Marketing Officer) at Neustar Inc. Previously she was CMO of NetBase, a social media analytics firm. She started her career with Oracle.
Innovating in Field of Work:
• Neustar is a public company that is disrupting in two very dynamic, high-growth, fast-paced markets — marketing and security information services — and building a suite of offerings that will prepare the world's infrastructure for the "Internet of everything" – the next major disruption in technology.
• Lisa is leading the change in the marketing department, restructuring and invigorating the team, creating a totally new business plan. Lisa's team is making great strides, improving brand equity by 20% in just 6 short months.
Impact:
• Lisa is driving a major transformation for a billion dollar public company. Neustar started out as the vendor who manages number portability for the telecommunications industry. Over the last 5 years they have diversified the company portfolio and now have marketing and security data and analytics services that are sold to a fundamentally different audience.
• Neustar was also just named #6 of the top 25 companies that are great places for women to work. Lisa manages a team of over 60 people. Around 70% of the team is female with diversity across ethic groups. Lisa spends time with each person on the team helping them to set personal and professional goals and checking in on them regularly.
Role Model:
• Lisa's family is a 'Flip Family' meaning she works full time and her husband runs the home full time. Note…she is still "the mommy". She is on a mission to let the next generation of mothers know that you do not have to choose between career and family.
• She is extremely forthcoming about her role as a mom and a CMO, signaling to employers that family matters. In just about every presentation she delivers, she finds a way to work in a photo or anecdote about her kids. And every time, without fail, at least 5-10 women approach her to thank her for letting them know you can be an executive and mom and be open about it.'
• Along with Neustar's female CEO, Lisa Hook, she also runs programs for women in high school and university preparing them for the future.
Reinvention / Risk / Momentum:
• Lisa was selected to be the CMO at a billion dollar public company. Most of the other candidates were male and currently working at billon dollar organizations, when Lisa's previous roles had been at 2 start-ups.
• Her plan for her next personal disruption is to take all the learning and growth from this role and eventually transition from B2B marketing to B2C marketing. She also just accepted a board of trustee role at UC Merced and hopes to sit on other boards in the future.
"My LinkedIn profile contains the following sentence: 'Gave birth 4 times and launched 2 companies over a 4 year period.'"