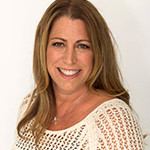 Lisa Sepulveda: Getting Real About Support for a Non-Profit
President, Global Client Management, Edelman
LinkedIn: https://www.linkedin.com/pub/lisa-sepulveda/6/22a/693
---
Bio:
President, Global Client Management at Edelman. She has 25 years of consumer marketing experience, most recently president of Global Consumer Marketing at Weber Shandwick.
Innovating in Field of Work:
• Lisa oversees the top 17 global clients of Edelman and is responsible for over 30 percent of the firm's global revenue.
• Lisa played a significant role in launching the "Real Beauty" by Dove. She also was involved in the campaign for Advil and Claritin's switch to OTC.
• She has a wealth of award-winning consumer branding and consumer healthcare experience along with deep management and client relationship skills. This combination has helped her establish strong relationships with organizations such as the CDC, The American Cancer Society and Susan G. Komen.
Impact:
• It's safe to say that she's been a driving force behind communicating products and ideas that affect the everyday lives and consciousness of most Americans.
• She is also an active champion of the non-profit She's the First, which focuses on girls' education in the developing world.
• Richard Edelman himself turns to her as a trailblazer who will help the company reach their goal of having a 50/50 gender ratio at executive levels of the company.
Role Model:
• Lisa attended the Mentor Breakfast for She's the First this past November. At the end of the breakfast, she sought out the non-profit's founder, Tammy Tibbetts and said, 'We're going to meet up for breakfast. I am going to support this organization and buy a table next year.' Says Tammy, "She was true to her word. Even though Lisa is so busy taking conference calls in Asia, Europe, and all different time zones every day, she never misses an email from me.
• When Lisa learned that an Account Executive at Edelman was an active volunteer with She's the First, running half marathons to sponsor a student in The Gambia, she was instantly on board with linking up with Stephanie to bring support of She's the First to all levels of the company, from Millennials to executives."
Reinvention / Risk / Momentum:
• Lisa is a breast cancer survivor, which is one of the reasons that healthcare has taken such a spotlight in her client work. She has taken her experiences of losing her mother early in life and overcoming her own life-threatening illness to forge a path of love and support for her daughters.
• Now that Lisa's youngest daughter is heading off to college in the Fall, she is ready to reapply herself into non-profit service, which is where She's the First comes in! Lisa is activating all her power at Edelman (which is a lot – she's pretty much the senior-most female!), leveraging her influence with her clients, and pouring her contacts from three decades in the business into She's the First mission.
"She's passionate about creating growth opportunities for the women on her staff."