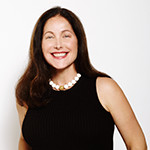 Melissa Goidel: Leading the Way in Digital Media
Chief Revenue Officer, Refinery29
LinkedIn: https://www.linkedin.com/in/melissagoidel
Twitter: @mgoidel
---
Bio:
Refinery29, Chief Revenue Officer, Digital Media. Goidel started her digital career at Yahoo, overseeing Yahoo Financial Services Sales as RVP. She also worked at Time, Inc., InStyle, and Entertainment Weekly digital.
Innovating in Field of Work:
• As Chief Revenue Officer, Melissa has successfully taken Refinery29 from a fashion and style website catering primarily to fashion advertisers, to a multi-platform lifestyle media company that reaches and engages millennial women.
• Melissa backed the launch of Refinery29 Country Club, an interactive two-day mini-golf course event open to media and the public during New York Fashion Week. The event upended the conventional fashion week event activities by featuring Refinery29's favorite NYC designers and borrowed inspiration from their most iconic pieces to create nine, custom-built golf holes.
• Melissa recently founded an internal Refinery29 talent desk, an arm of the company that will provide advertisers with direct access to emerging influencers in style and fashion.
Impact:
• Refinery29 has doubled core revenue and expanded three-fold. Melissa has opened up new lines of business with Fortune 50 advertisers across an impressive array of categories.
• Melissa was also responsible for implementing the company's first upfront deals, making Refinery29 just one of two digital companies to be awarded P&G's upfront for 2014/2015. In addition, Refinery29 was the only digital lifestyle brand to be awarded Intel's upfront business in 2015.
Role Model:
• An active member of the advertising community, Melissa has served on the board of Advertising Women of New York (AWNY) for over 10 years. She currently is a board member of the group's charitable arm, THE AWNY FOUNDATION, for which she conceived and launched the organization's scholarship program for women in 2012.
• She deftly integrates her family into her work life and makes her work team feel like family.
Reinvention / Risk / Momentum:
• In 2014, Melissa commissioned Her Brain On Digital, a proprietary research study that examines the consumer habits of the millennial woman, and this past June, Refinery29 presented the first installment of the findings, "Empowered, Not Entitled," to over 250 marketers through an immersive, multimedia activation and art installation that brought the findings to life.
"As Refinery29 continues to grow its presence in the global marketplace, Melissa will be at the forefront of the charge as she continues to make meaningful connections and helps the brand reach new heights."