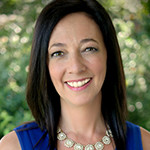 Susan Cain: Shining the Spotlight On the Power of Introverts
Co-founder and Chief Revolutionary, Quiet Revolution; Author, QUIET, The Power of Introverts
LinkedIn: https://www.linkedin.com/in/susancain
Twitter: @susancain
Website: http://www.quietrev.com
---
Bio:
Susan is the co-founder of the mission-driven start-up, Quiet Revolution, and author of the internationally bestselling book "Quiet: The Power of Introverts in a World that Can't Stop Talking." Her book has been translated into 40 language and her record-smashing TED talk has been viewed over 11 million times. Prior to becoming an author and speaker, she was a corporate lawyer and negotiations consultant. She's an honors graduate of Princeton and Harvard Law School.
Innovating in Field of Work:
• She's innovating by taking on an extroverted world quietly. From her writing to her talks to her latest initiative — the launch of a venture-funded, mission-based start-up called "The Quiet Revolution" which is an online gathering place and information hub for introverts and those who love, work with, parent and partner with them.
• Cain also recently launched the Quiet Leadership Institute, whose mission is to help organizations harness the talents of the introverted half of the workforce. Clients already include Procter & Gamble, NASA and the Dutch military.
• In 2014, she partnered with an office design company to create Susan Cain Quiet Spaces, with a range of architecture, furniture, materials and technology to empower introverts at work.
Impact:
• In addition to writing an international bestseller and speaking at TED, she has received significant media coverage and her book was the subject of a TIME magazine cover story. Her writing has appeared in The New York Times, The Atlantic, The Wall Street Journal, and many other publications. As well, she's spoken at Microsoft, Google, the U.S. Treasury, the S.E.C., Harvard, Yale, West Point and the US Naval Academy.
• She received Harvard Law School's Celebration Award for Thought Leadership, the Toastmasters International Golden Gavel Award for Communication and Leadership, and was named one of the world's top 50 Leadership and Management Experts by Inc. Magazine.
Role Model:
• Susan is a devoted wife and mother of two who has disrupted her career and has spoken to millions via the Quiet Revolution.
• Cain says that for her, Quiet was not just a book but a mission. She was interested in working with parents and teachers of introverted kids and in re-shaping workplace culture and design, and particularly in replacing what she terms "The New Groupthink" with an environment more conducive to deep thought and solo reflection.
Reinvention / Risk / Momentum:
• Susan took the leap from highly compensated successful lawyer to budding author. Now she's disrupting herself again with the start of The Quiet Revolution.
"Together, we are going to shake the world gently."