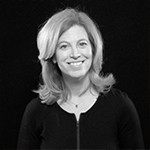 Susan Danziger: Innovating in Information Sharing
Founder and CEO of Ziggeo
LinkedIn: https://www.linkedin.com/pub/susan-danziger/5/281/6b3
Twitter: @susandanziger
---
Bio:
Susan is a serial entrepreneur. She is currently running Ziggeo, a tech startup she founded three years ago. Prior to this she founded and ran multiple companies including DailyLit, a publisher of digital books which was acquired in 2012, and Fox Meadow Media. Her education includes a law degree from NYU.
Innovating in Field of Work:
• Ziggeo is a site that provides video recording and playback and integrates it into any site or platform. They take care of the recording, transcoding, playback and hosting so videos can be easily recorded and played on any mobile or other device. It can be used for video reviews, comments, messages and profiles. (e.g. for interviews)  
• DailyLit was started in 2006 and is the leading publisher of serialized books in digital form.
Impact:
• Video-sharing/streaming is becoming increasingly important, and Susan is disrupting this area of the tech world by making it very easy to moderate, publish, manage and monetize video; which in turn can result in large business and social benefits.
Role Model:
• Through monthly gatherings and women in a salon-style setting, Susan has been promoting and advocating for the success of women entrepreneurs. For instance, in one recent salon, Susan introduced a number of women entrepreneurs to the new technology editor of the Economist who had few relationships with women tech entrepreneurs. And via the Salon, a number of connections and relationships among women entrepreneurs have been forged.
• In addition, Susan spearheaded Digital Women to expose women in liberal arts colleges (beginning with Cornell University) to entrepreneurship and coding — areas that they would otherwise not be exposed to. Susan also created The Publishing Point (one of the largest meetups with thousands of members) to expose particularly young people in publishing to the digital world.
Reinvention / Risk / Momentum:
• Susan has continually reinvented herself in the field of media and publishing and applies that same creativity in her family life.
• By arranging for homeschooling for her 3 children, Susan is disrupting, challenging and advocating a unique educational path for each. Whether their passions are cooking, fashion, sign language, biology, economics or photography, each of her children is in charge of and pursues his/her own passions. Worldwide travel (e.g. to Africa, China, Japan, Europe) supplements mentors and tutors to expose each to a broad range of cultures and experiences. They are also challenging existing gender stereotypes (her son studies fashion and cooking — and daughter studies programming).
"I've been impressed …with how open she is to learning from new experiences and applying them to different ways of living her life, operating her business and bringing up her family."