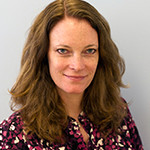 Tori Lyon: On a Mission To End Homelessness at its Roots
Executive Director, Jericho Project
LinkedIn: https://www.linkedin.com/pub/tori-lyon/30/964/37a
---
Bio:
Tori Lyon, Executive Director of Jericho Project, is an innovator and builder. Jericho is a nationally acclaimed nonprofit ending homelessness at its roots by enabling formerly homeless or at-risk individuals and families to lead independent and fulfilling lives.
Innovating in Field of Work:
• In her nearly 19 years at the organization and 10 years as Executive Director, she has advanced solutions to some of the most pressing issues for individuals and families who are homeless or at risk of homelessness.
• As early as 2006, Tori recognized the growing crisis of homelessness among veterans, including those returning from Iraq and Afghanistan, and proactively addressed the plight of men and women transitioning back to civilian lives.
• Under her leadership and with the help of an illustrious Veterans Advisory Council that she built, Jericho was interested in not only helping Vietnam-era veterans who had become chronically homeless, but also in preventing another generation of veterans from becoming homeless. In 2014, Jericho served 1600 men, women, and children, including 550 veterans.
Impact:
• Today Jericho's Veterans Initiative is a nationally acclaimed program providing secure housing and comprehensive services to over 550 veterans throughout New York City and advancing New York City's and the nation's goal of ending veteran homelessness by the end of 2015. This includes studio apartments at two state of the art Veterans Residences in the Bronx, supportive apartments throughout the City, and a new residence planned in the Bronx.
Role Model:
• Tori takes a proactive approach to encouraging women's progression and leadership development, including mentoring women executives with whom she interacts in the nonprofit community.
• More specifically, she develops women leaders at Jericho Project, where three of her four senior management team are women. She is also a mother of two, including a young daughter for whom Tori strives to be a role model, showing her how to be an organization leader, be passionate about her work, and a loving, hands-on mother.
Reinvention / Risk / Momentum:
• Tori has overseen the development of more than 350 units of supportive housing. She has led the strategic growth of the agency, more than quadrupling the annual number of people served since 2007.
• Next, Jericho will be launching a Young Adult Initiative to address the needs of homeless young adults, with a special focus on those who are LGBT. There are an estimated 5,000 homeless young adults in NYC and only 200 units of housing dedicated to them.
"Tori has marked her leadership at Jericho Project with constant innovation."