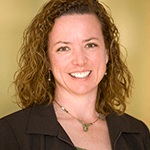 Jessica Flechtner: Business Leader and BioScience Pioneer in the Development of Novel Vaccines
Business Leader and BioScience Pioneer in the Development of Novel Vaccines, Genocea Biosciences
Twitter: @jessaflecht
LinkedIn: https://www.linkedin.com/in/jbflechtner
Website: www.genocea.com
---
Bio: Chief Scientific Officer, Genocea Biosciences, Inc.; she joined shortly after the company's founding in 2007. Previously, an Immunology Consultant and Scientist. Pre-and Post-Doctoral research at Cornell and Harvard (respectively).
Innovating in Field of Work:
Cultivated scientific growth of Genocea from formation through to IPO. Set the vision for development of the company's T cell-directed vaccines.

Inventor on numerous issued and pending patents.

Recently expanded into oncology and collaborates with leading oncologists to develop therapeutic vaccines to treat cancer.
Impact:
Developed materials and represented Genocea in meetings with venture capitalists and strategic investors resulting in $78mm in private financing

Procured $7.5mm in non-dilutive funding from Gates Foundation, PATH Vaccine Solutions, National Institutes of Health, etc.

Marketed Genocea to public investors in collaboration with the CEO and CMO culminating in a $66mm IPO in 2014.

Member of the American Association of Immunologist and the American Society of Microbiologists.

Author of multiple peer-reviewed publications.
Role Model:
Initiated outreach to bring more women into STEM education.

Actively pursues chances to share stories with, and introduce girls to the opportunities in scientific fields.

Educates young women, based on her personal experience, to help others navigate early career challenges successfully.

Panelist in annual National Symposium for the Advancement of Women in STEM, 2015, organized by Women in Science at Harvard-Radcliffe discussing women in biotechnology as compared with academia.
Reinvention / Risk / Momentum:
Team created two product candidates that are in clinical testing, both in under five years from blackboard to bedside, unprecedented in vaccine development.

Instituted organization change to optimize and increase efficiency and facilitate rapid growth (32% increase in one year).

Responsible for team of 43 scientists and researches and manages company's pipeline and portfolio, intellectual property, evaluation of in-licensing opportunities and creation/maintenance of external collaborations.

Leverages experience growing a nascent biotech co. from start-up to successful IPO by serving on Boards of other small biotech companies.

Networks with fellow scientists and venture capitalists to build relationships and pay forward her acquired knowledge.

Guiding her company through an expansion of scope to add immuno-oncology to present infectious disease focus.
"Jessica is a scientific leader, mentor and pioneer in the development of novel immunotherapies. She has cultivated the scientific growth of Genocea from its formation through the company's IPO and beyond – setting the vision for the development of the company's T cell-directed vaccines in infectious disease and immuno-oncology."