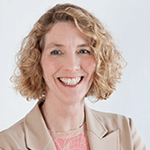 Sharon Wienbar: Making Engineering More Approachable for Women
CEO, Hackbright Academy
Twitter: @wienbar
LinkedIn: https://www.linkedin.com/in/sharonwienbar
Website: hackbrightacademy.com
---
Bio: Sharon Wienbar is the CEO of Hackbright Academy, focusing on education and gender equality.
Innovating in Field of Work:  
In her role with Hackbright Academy, the leading engineering school for women in San Francisco, Sharon is dedicated to closing the gender gap in the technology industry by providing women and underrepresented genders a safe space to learn and the resources to successfully transition into a software engineering role. Sharon is quickly making huge strides in changing the ratio and bringing more diversity to the technology industry.
Impact:
She is board member at the Myelin Repair Foundation, a seminal non-profit that proved the model of interdisciplinary collaboration in academia leads to better, faster discoveries. MRF has numerous patents filed and transitioned to NIH that is running first human clinical trial for a drug to remyelinate the CNS, a potential therapeutic for MS and other chronic diseases.    

Since 2012, Hackbright has graduated 364 female software engineers from its 12-week full-time fellowship program. Sharon played the role of advisor before stepping in as CEO in November 2015. Sharon has helped to scale the company dramatically implementing onsite programs at large partner companies. She has overseen Hackbright's acquisition by Capella Education Company, which specializes in degree programs for working adults, three quarters of whom are women. Each year, Hackbright graduates more female engineers than Stanford and UC Berkeley combined.   
Role Model:
Sharon is a frequent public speaker on important issues regarding diversity and inclusion in the workplace. Always advocating for students and women, Sharon believes in empowering women to excel in whatever career path they choose. She is a multi-year "AlwaysOn Power Players in Digital Media Winner" and she was also recognized by the Huffington Post as one of the "Top 25 Women in Tech to Follow on Twitter".  Sharon has developed opportunities within other large corporations to provide the Hackbright education and experience to existing female employees.

With Sharon's help, Hackbright is implementing change, both social and technical, from within organizations. Hackbright's students look up to Sharon as the CEO and recognize her passion for this mission, and the hard work she is doing to expand its reach/potential.
Reinvention / Risk / Momentum:
After having never done a sport other than captaining the high school math team, Sharon took up competitive rowing at age 48 and is now a top ranked international masters rower, with numerous gold medals. She is in the 4th different chapter of her professional career; from consultant to tech marketing executive, then VC and now CEO.
"I hope that our efforts to change the ratio will create more opportunities for my two daughters as they launch their own careers."