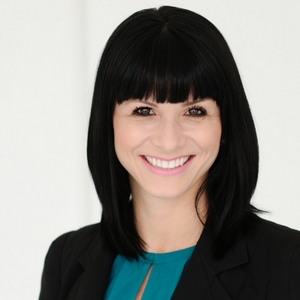 Catherine Hoke: Leader In Social Impact
Founder and CEO, Defy Ventures
Twitter:
@Catherine_Hoke
LinkedIn:
https://www.linkedin.com/in/catherinehokeny/
---
Bio:
After graduating from the University of California, Catherine Hoke started her career at a venture capital firm, where she learned how to identify promising entrepreneurs. That same mission has guided her in her own work as a founder. She is currently the founder and CEO of Defy Ventures, a national organization that transforms the lives of business leaders and people with criminal histories by helping feed their entrepreneurial spark.
Disruption:
Hoke is best known for disrupting the stereotypes of people with criminal histories and underscoring the potential of America's biggest underdogs. She started her work in 2004 as the founder of the Prison Entrepreneurship Program (PEP), where she led a statewide effort in Texas that created an entrepreneurship and career training program for incarcerated men. She started PEP at the age of 27 with a privately-funded budget of $230,000 which over the span of 4 years grew to $2.5M. With Defy Ventures, Hoke has taken the premise of the PEP and is applying it nationwide to help empower those with criminal histories to live productive and meaningful lives.
Mentorship:
Hoke's work centers on emphasizing the important role positive mentor-mentee relationships can have in changing lives, especially with at-risk groups.
What's Next:
Over the next 10 years, Hoke hopes to grow Defy to serve people in 500+ prisons. The goal is that Defy will have a significant impact on recidivism (which, to date, is less than 5%), and hopefully one day end mass incarceration.
We're all ex-somethings. I wish we'd ask ourselves, 'What would it be like if I were only known for the worst thing I've done?' Moved by empathy, we'd recognize people for who they are today and not for the mistakes they made yesterday. Millions with criminal histories would unlock their potential.
Education:
University of California, Berkeley
Residence:
Boulder, CO